Thank you for visiting our staff blog.
Here are some frequently asked questions from our overseas customers regarding the BIG TUNA series.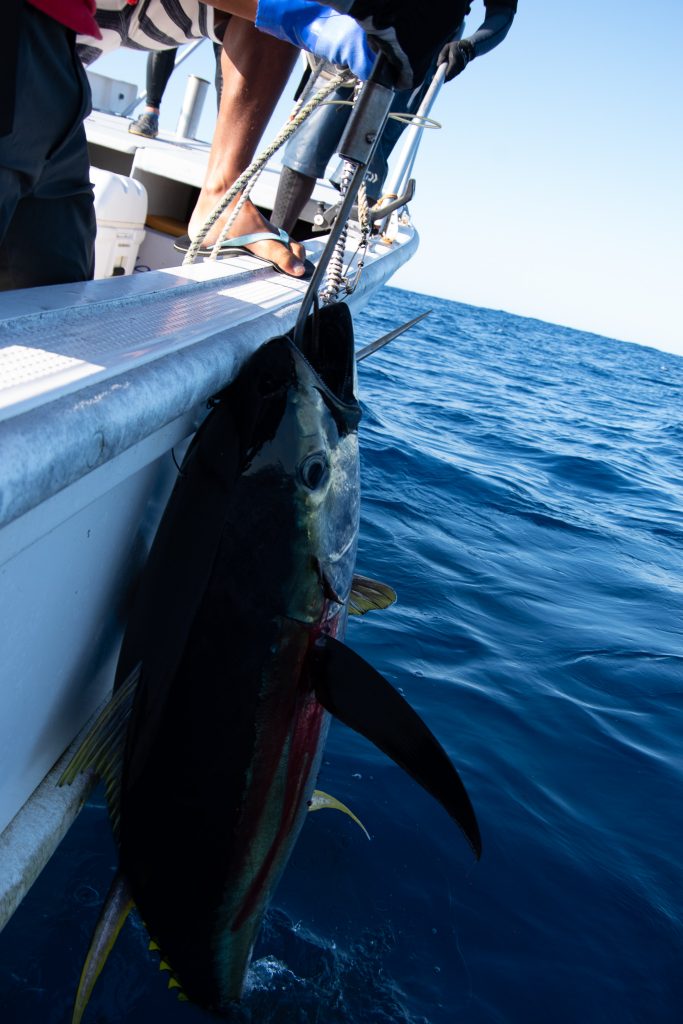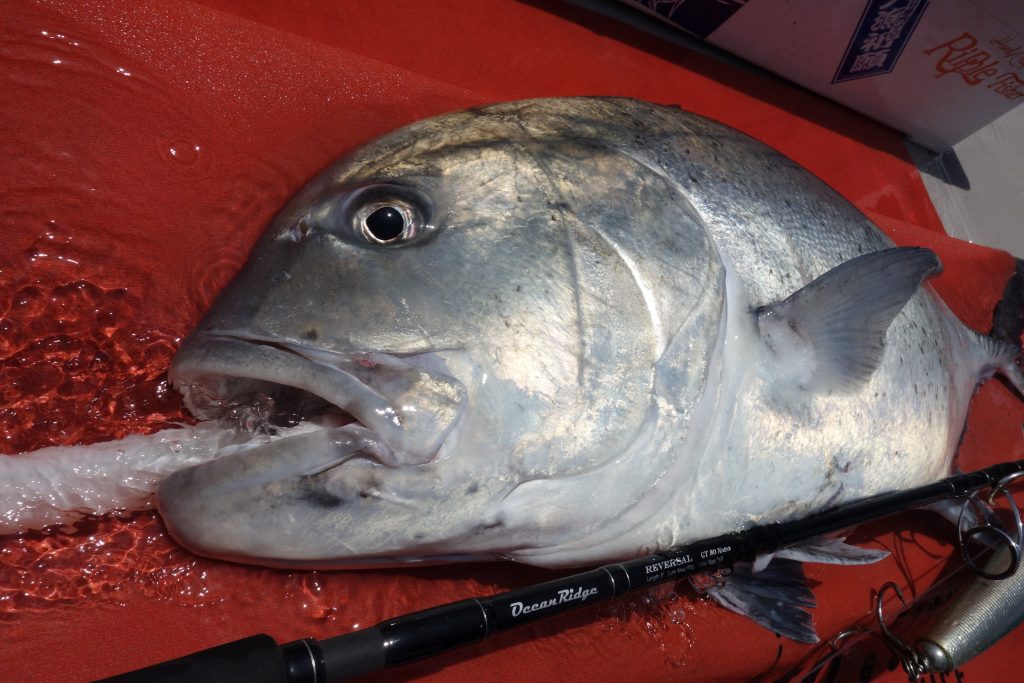 We have received many inquiries from customers asking which rods are suitable for GT and Tuna fishing.
Most of these inquiries were about situations where a YFT Tuna takes the lure while luring for a GT with a popper or swim bait. Recommendations defers based on various conditions.
Here are some things to consider when selecting a rod for such scenario :
– Which is more important to the angler when fighting a fish?
Manipulating the lure technically or easy fight?
– If you prefer to manipulate the lure technically, we recommend rods such as the Ultimo or OceanRidge series which is meant for GT fishing only.
However, when angler hooks up to a YFT Tuna will using GT rods, you need more strength or body weight going against a big fish such as YFT Tuna.
*Please note that GT rods is not recommended to high stick at a 90 degree angle.(Must be kept within a 45 degree at all times to prevent breaking)*
– If you prefer an easier fight, we recommend the BigTuna series which is more forgiving on your arms and back, as you will be able to high stick at a 90 degree angle.
*Please note that we highly recommend using an adjustable gimbal belt for maximum comfort.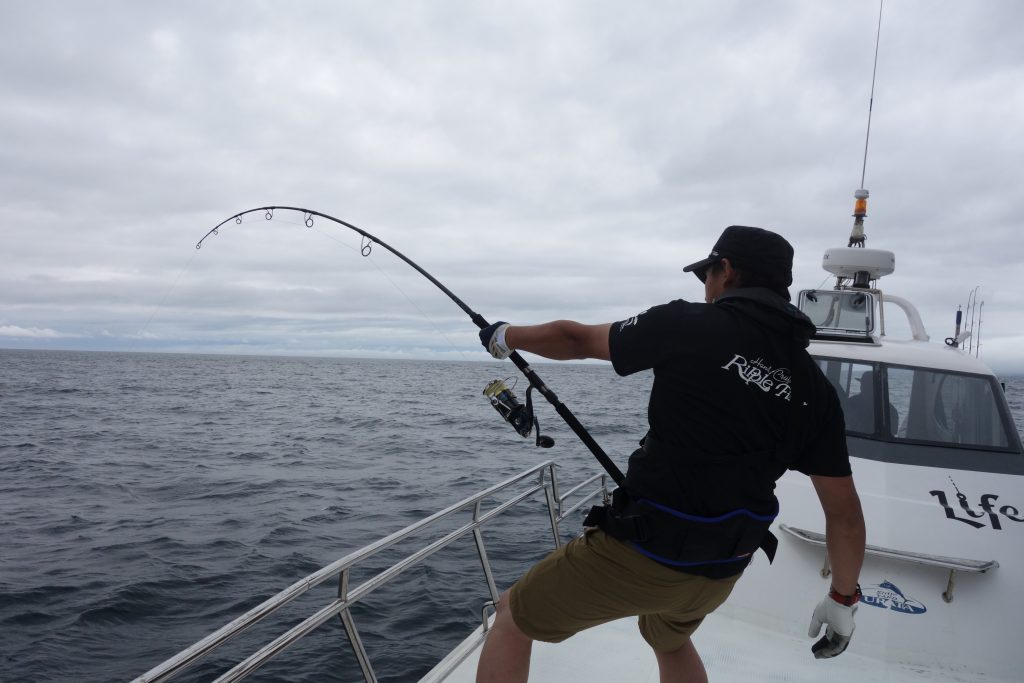 <GT rod…OceanRidge, Ultimo /Photo OceanRidge Prototype rod>※Must be kept within a 45 degree at all times to prevent breaking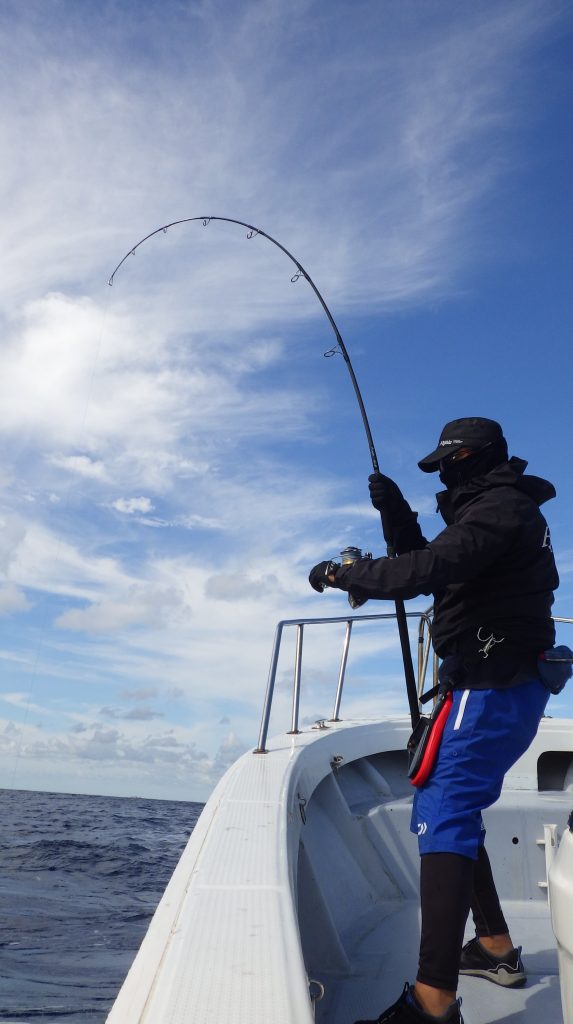 <BIG TUNA series/Photo BIG TUNA 83 JAPAN SPECIAL>※Please note that we highly recommend using an adjustable gimbal belt for maximum comfort
 <OceanRidge Reversal GT 80 NANO>