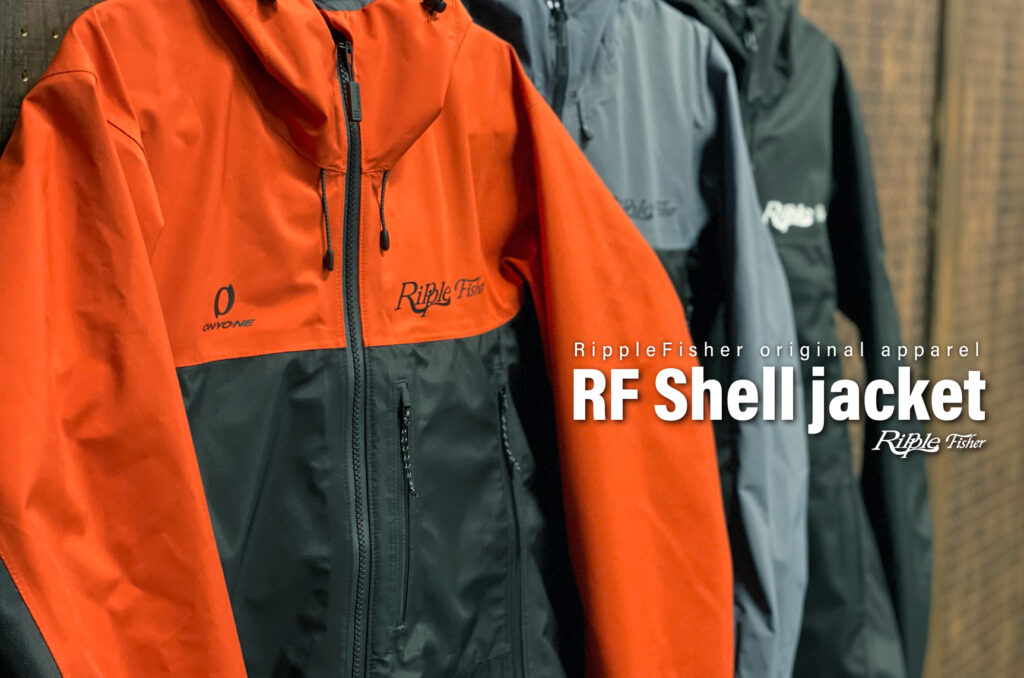 The ON-YO-NE Breathtech (3 layer) is a material specially bound together by 3
different layers of material for the outer, moisture permeable waterproof film and the
lining. You will be able to comfortably fish in the harsh wet, wind while the moisture
permeable material will help release the heat and moisture built up inside the jacket.
We have also arranged our jackets to have durable material under the armpits to
reduce any wear and tear from fishing with the grip-end under your armpits.
・Water pressure resistance︓Over 294kps
(30,000㎜)
・Moisture permeability︓Over 16,000g/㎡
24H(B-1)
■Color:Black・Orange×Black・Gray×Black
■Size:M・L・O(XL)・BBO(XL-WIDE)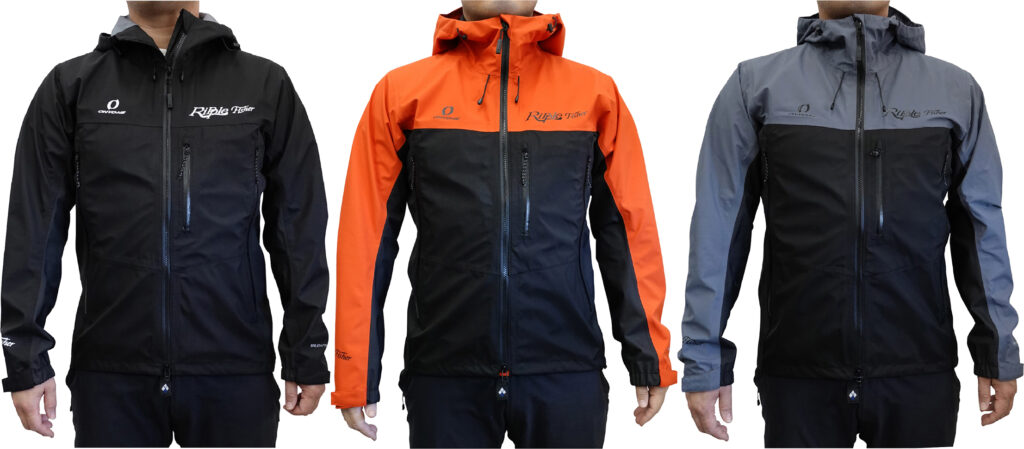 ● Back print logo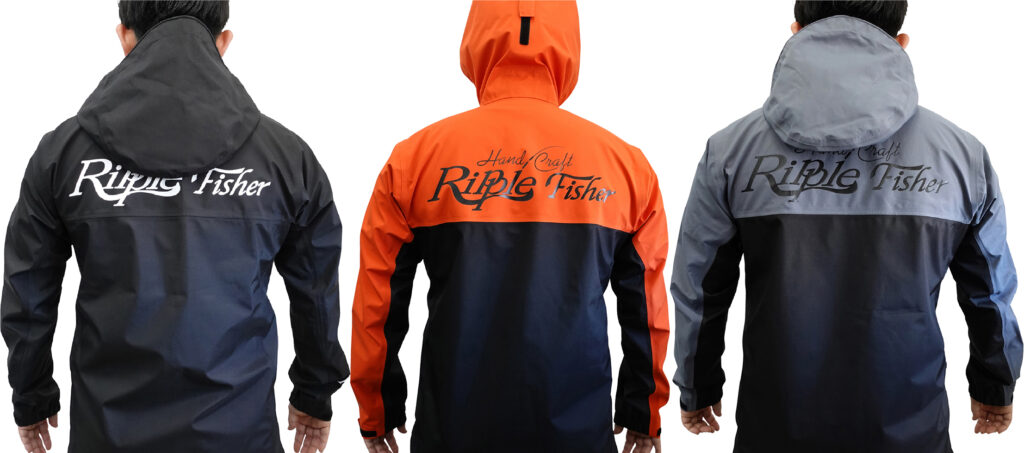 ●Adopted a waterproof zipper with a rescue whistle on the puller part

●With ventilation hole to release the stuffiness inside the jacket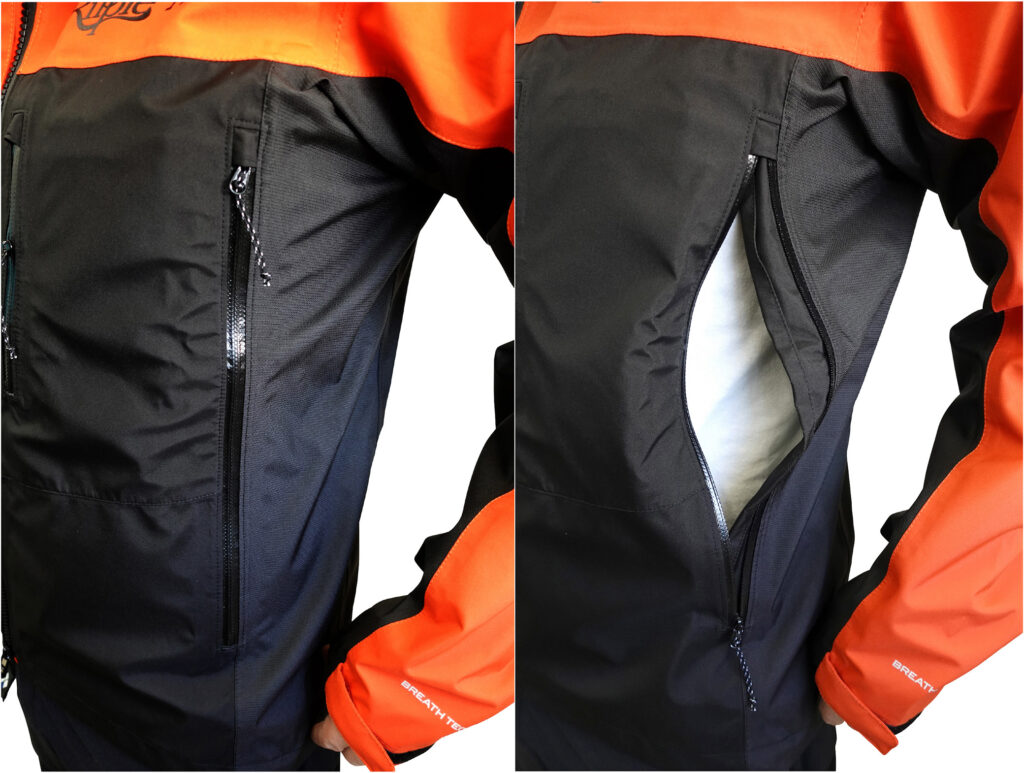 ●Reinforced fabric is used from the sleeves to the hem to prevent rubbing, wear, and color transfer from the EVA grip.
●There is a pocket on the left chest and a waterproof pocket on the inside.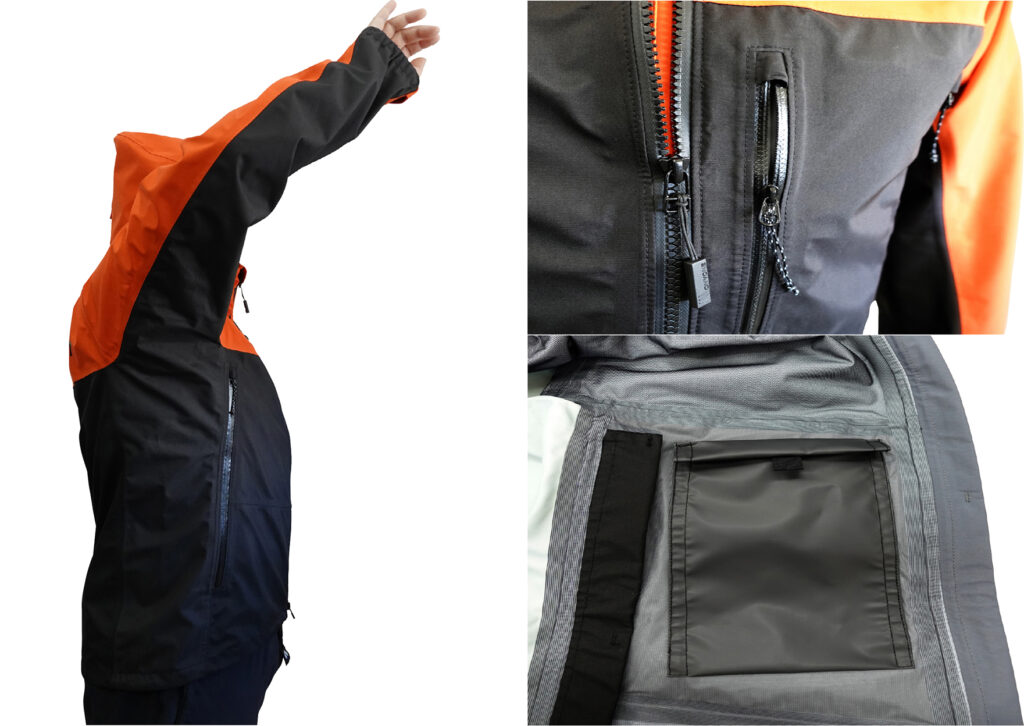 ●size:M・L・O(XL)・BBO(XL-WIDE)