RF Multi Shaft for rock shore
【SPECIFICATION】

In the fall of 2019, Ripple Fisher will release a landing shaft for rocky shore game. In addition to net wearing, we have also been focusing on lightness and toughness so that it can be handle with a light force even when large gaff specifications are used.
The type is a telescopic type specification with 2 and 3 joints.
The tip fixing cap and end cap can be attached and detached, and maintenance is possible by disassembling even after hard fishing.
Rope fittings are also standard equipment, so they can be used for flying
gaff.
An extension shaft is also available as an option, so it can be used in various situations.
※ Extension with the extension shaft is fixed with screws, so please be careful when using it, such as coming off due to strength or looseness.

Multi Shaft M(2pcs Telescopic type)
Expanded length:2675mm
Close length:1435mm
Weight:612g
Butt diameter:30.5mm(Measured top of end rubber part)
Tip diameter:25mm(Measured top of metal part)
Multi Shaft L(3pcs Telescopic type)
Expanded length:3945mm
Close length:1435mm Weight:765g
Butt diameter:30.5mm(Measured top of end rubber part)
Tip diameter:22mm(Measured top of metal part)
●Common standard
Tip screw standard:Whitworth screw thread W1/2
Makeup:Shaft・Carbon/Metal parts・Stainless SUS 316L
(Excluding the rope ring)

Extension Shaft(Option parts)
Length:1345mm(Excluding the screw)
Weight:206g
—————————————————————————————————————————————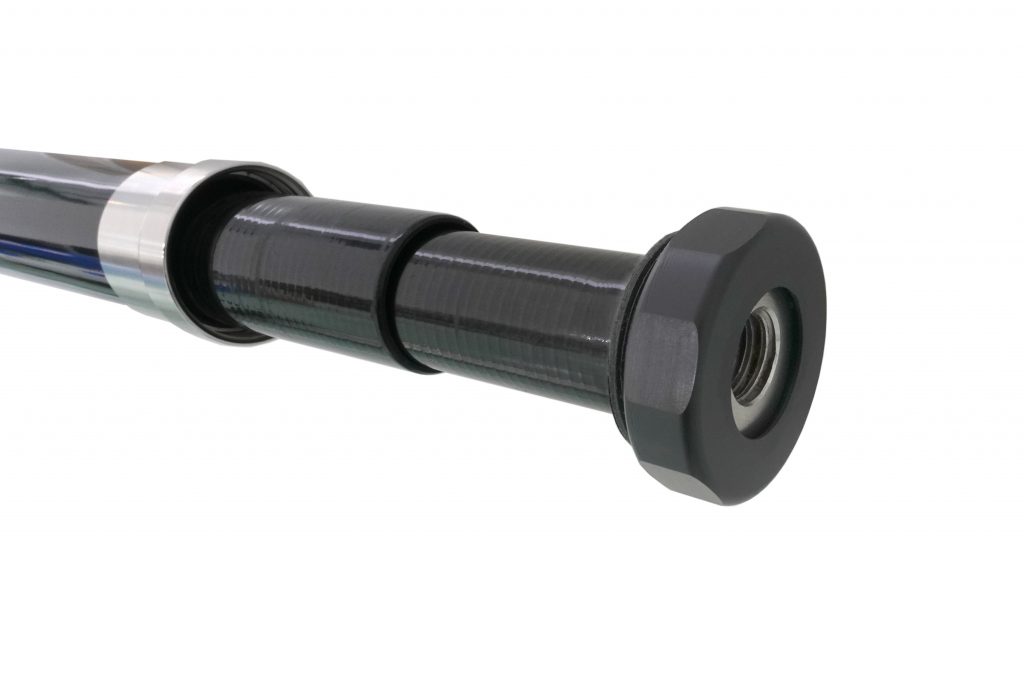 ■A screw in cap is attached to the tip of the shaft, and can be fixed to the main body by attaching a gaff.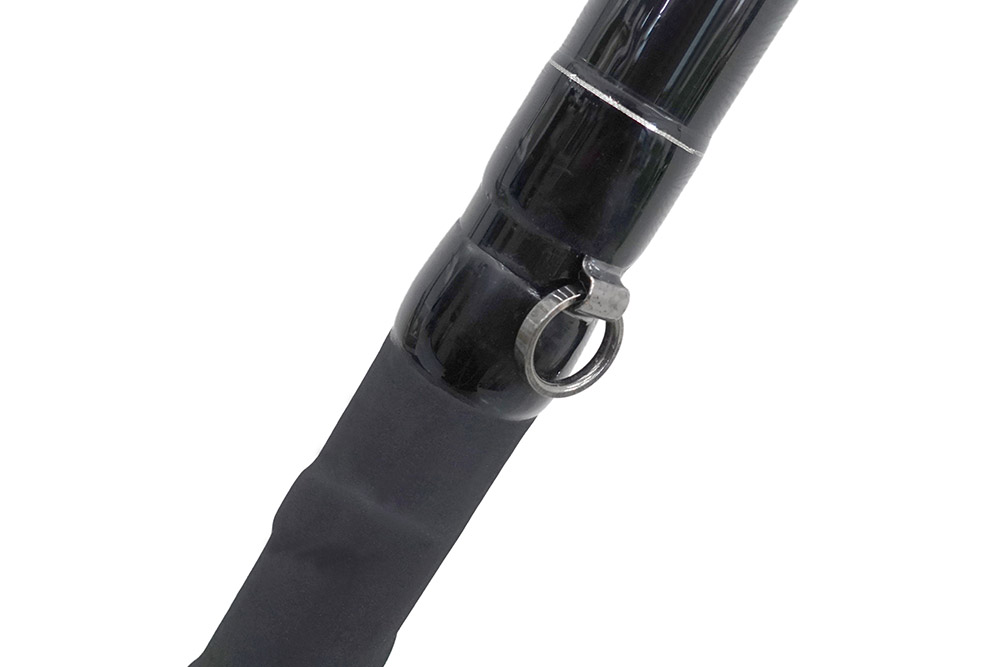 ■Equipped with rope fittings that can be used when using flying gaff.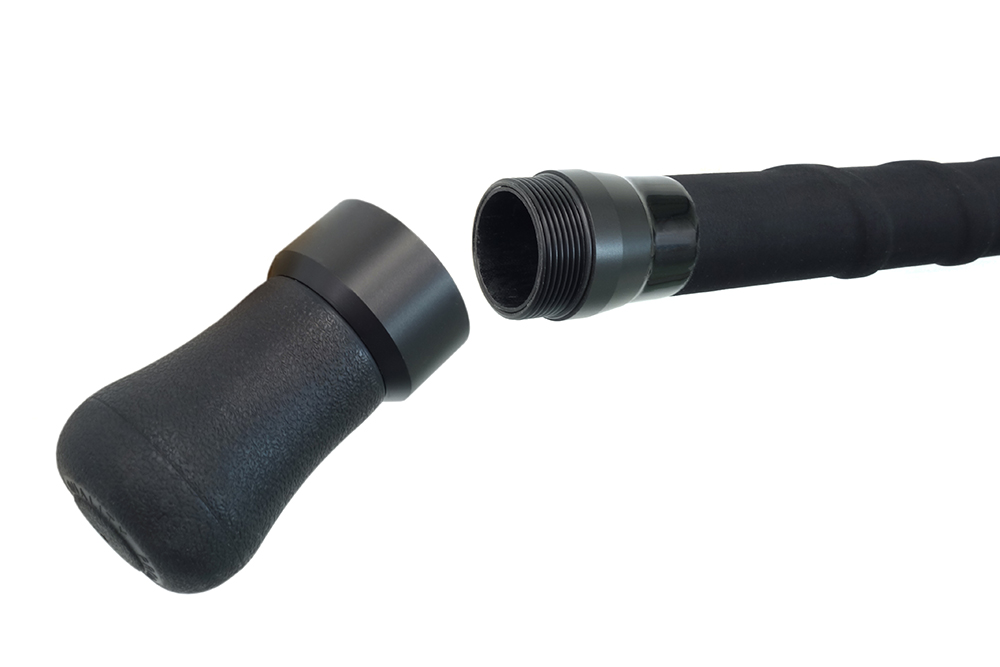 ■It can be disassembled and maintained by removing the end cap and top cap. In addition, anti-fixation treatment is applied to the joint part.
—————————————————————————————————————————————
【CUSTOM】
■Shaft color
Custom orders for multi-shafts are accepted only by changing the shaft color.
However, the range where the color can be changed is as Red frame only .
*The color of the shaft of the extended part cannot be changed
* When changing to a custom color, the ripple logo will be changed to a silver color.


■Thread
Thread changes are not accepted.
*Color chart
01.Metal Smork
02.Metal Ice Blue
03.Metal Blue
04.Metal Emerald Blue
05.Metal Pink
06.Metal Red
07.Metal Orange
08.Silver  *Silver painting is not possible
09.Maziora Andromeda
10.Maziora PlreadesⅡ
—————————————————————————————————————————————
Release it in October 2019
For more information, please contact to our official agent in your region.
※The above lengths, weights, etc. are measured values in the prototype model.
Some margin of error may occur in the product. Please note.