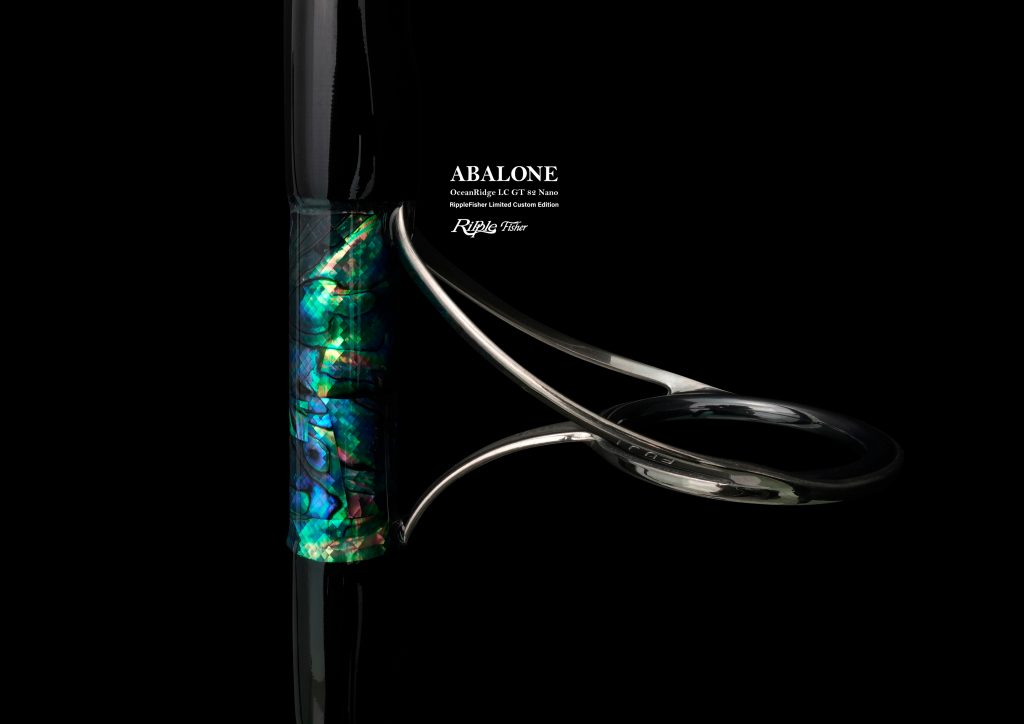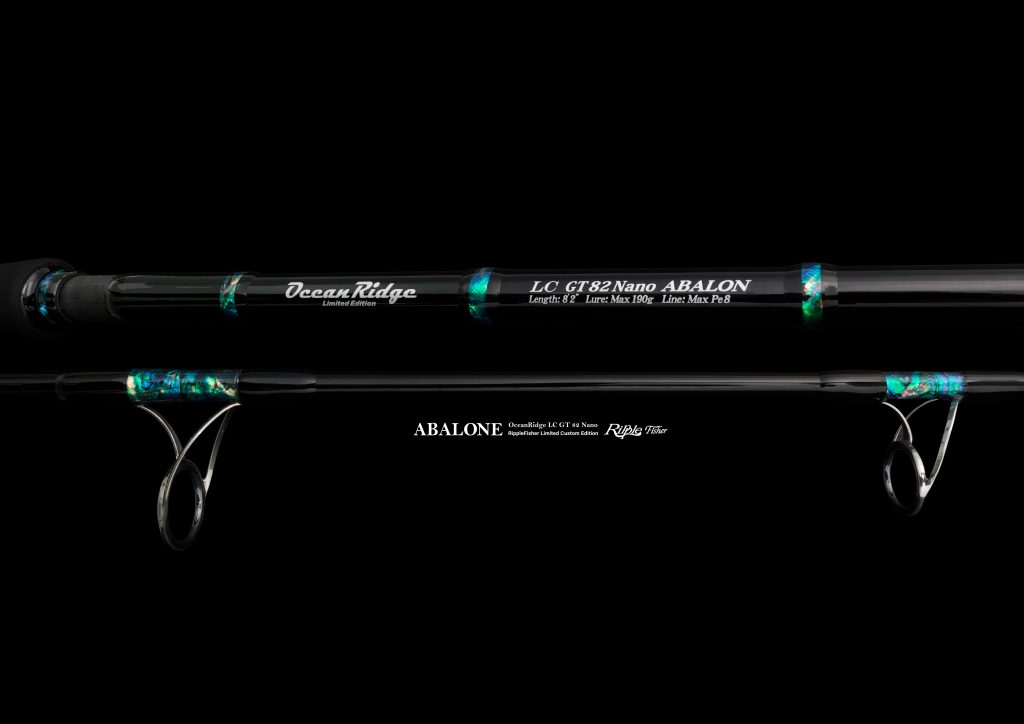 【OceanRidge LC GT82 NANO ABALON/ SPECIAL EDITION 】30pcs in the world
Mysterious pattern weaved by nature "Abalone" The pattern that changes color like a rainbow according to the angle of light is fascinating not only for sea creatures but also for us.
The OceanRidge LC82 Winter holiday season limited abalone edition announced this time uses black as the blank color to further enhance the shine of Abalone.Please enjoy the beauty proposed by Ripple Fisher on OceanRidge LC GT82.
<Specification>
Length : 8ft 2inch
Lure : MAX 190g
Line : MAX PE8
Guide : SiC Stainless frame OceanGuides
Reel Seat : DPS20
Suitable reel size : S:1000~18000/D:5000~6500
<Design>
・Serial number has engraved on handle spacer
・Abalone pattern are placed under each guides except top guide
・Black blank
<Release Date>
・Release it on 16th of Dec. 15:00 Japanese time
(We do not accept an order from overseas directly, please contact to our official agents in your region)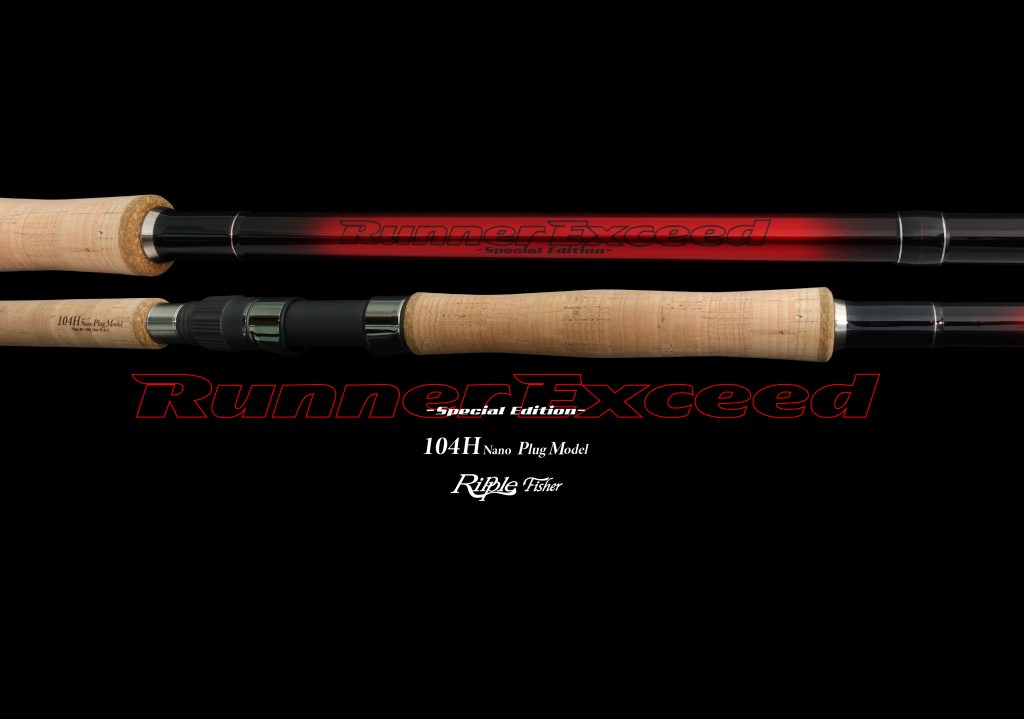 【RunnerExceed 104H NANO plug Model / SPECIAL EDITION】
By changing the guide specifications, we pursued a lighter weight and a new guide balance, eliminating further weight and improving the light cast feel.
Also, the change in the guide specifications adds a sense of elasticity to the rod, and pinpoint cast achieve even headwinds.
Furthermore, you can have a delicate and manual plug operation, and it's will support the angler's skill as well.
<Specification>
Length : 10ft 4inch
Lure : 40~120g
Line : PE4~6
Guide : SiC-S Titanium frame K Guides + SiC Stainless frame OceanGuides
Reel Seat : DPS20
Suitable reel size : S:8000~14000/D:4000~6500
<Design>
・Butt part of blank has applied gradation with black and metal red color and un-sand finish from bottom guide to tip part
・Wrapped the Metallic-wine pin thread and silver pin thread  into the black thread
・Only 「RunnerExcced Special Edition」 logo has printed on blank
・SPEC has engraved on rear cork grip
<Release Date>
・Release it on 16th of Dec.    15:00 Japanese time
(We do not accept an order from overseas directly, please contact to our official agents in your region)