Today we are introducing the "RF Knot tightener" released in April 2020.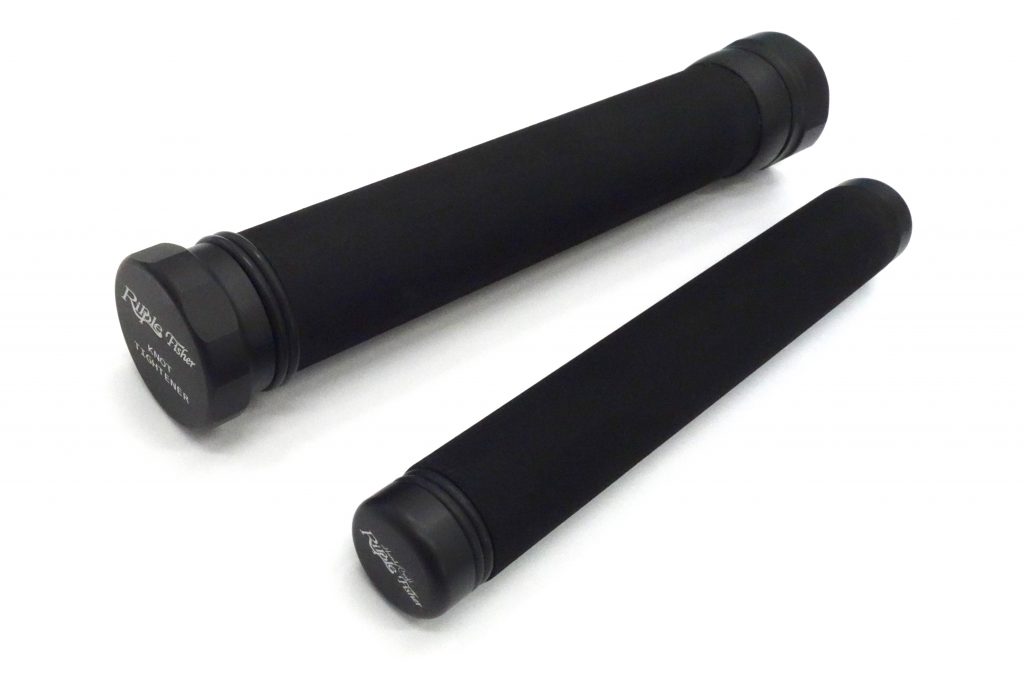 ■Specification・Design
●Main body part:Carbon
・L Size  Length:167mm / Diameter 25mm(Shaft part)
・S Size Length:149mm / Diameter 21mm(Shaft part)
※Small one can be stored inside of large one.
●Weight:L Size About 65g / S Size About 52g
●Ring:Stainless
●Metal parts: Aluminium(Plating)
●Price:Please contact to our Authorized shop in your region
●Color:Black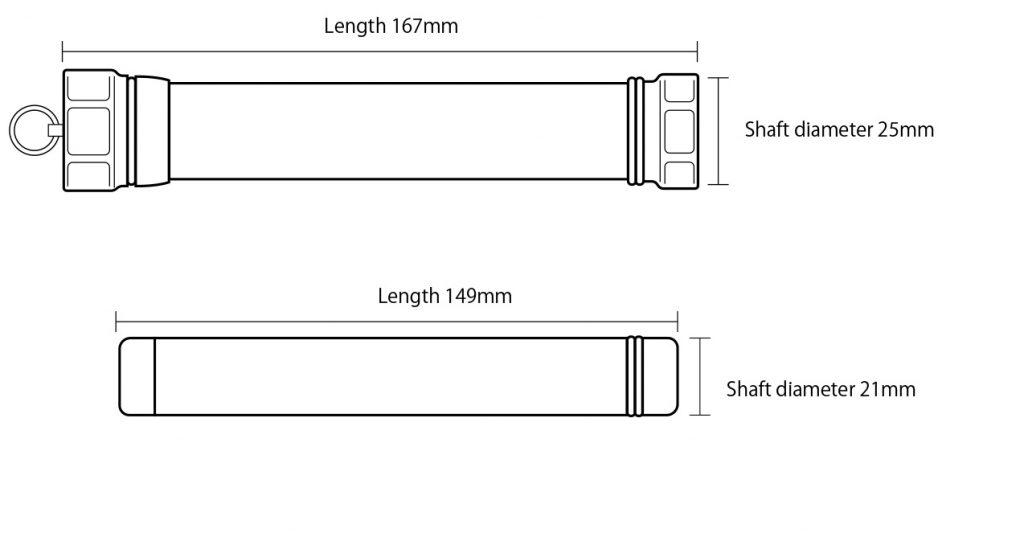 ■Feture
①Main body Pipe
The main body pipe part uses a carbon pipe of a dedicated design that emphasizes the overall strength without causing local buckling and is covered with rubber.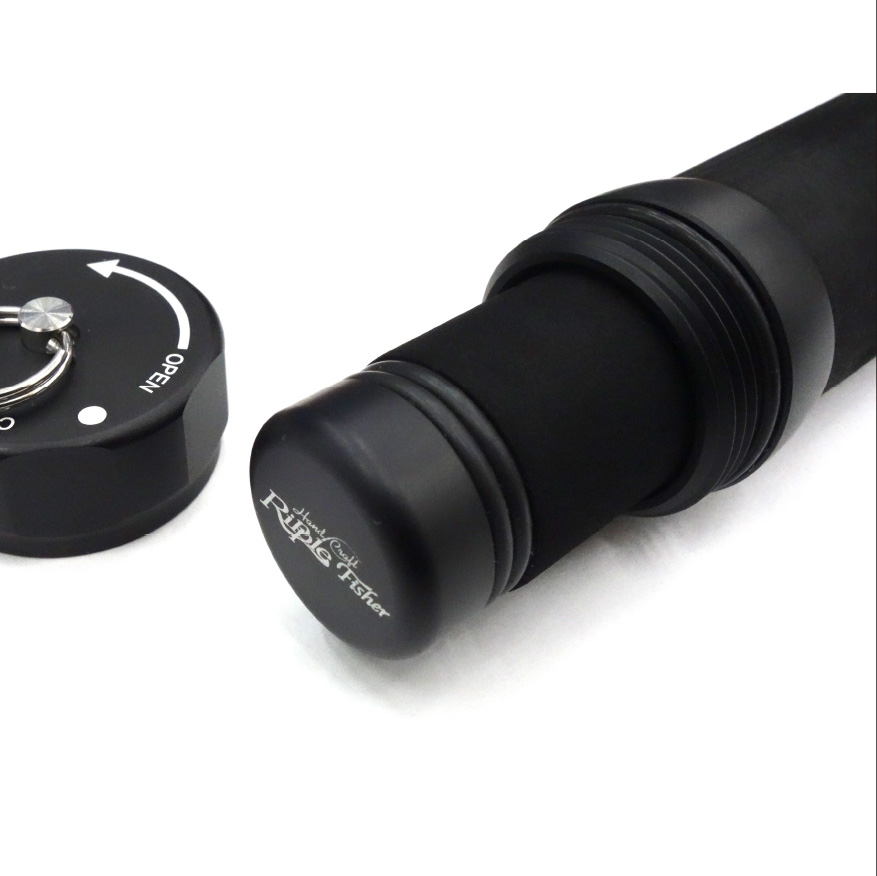 ②Line Stopper
Equipped with a line stopper that prevents loosening when tightening the line for both large and small.
Please use when you want to prevent loose lines such as fluorocarbon and nylon that have strong tension.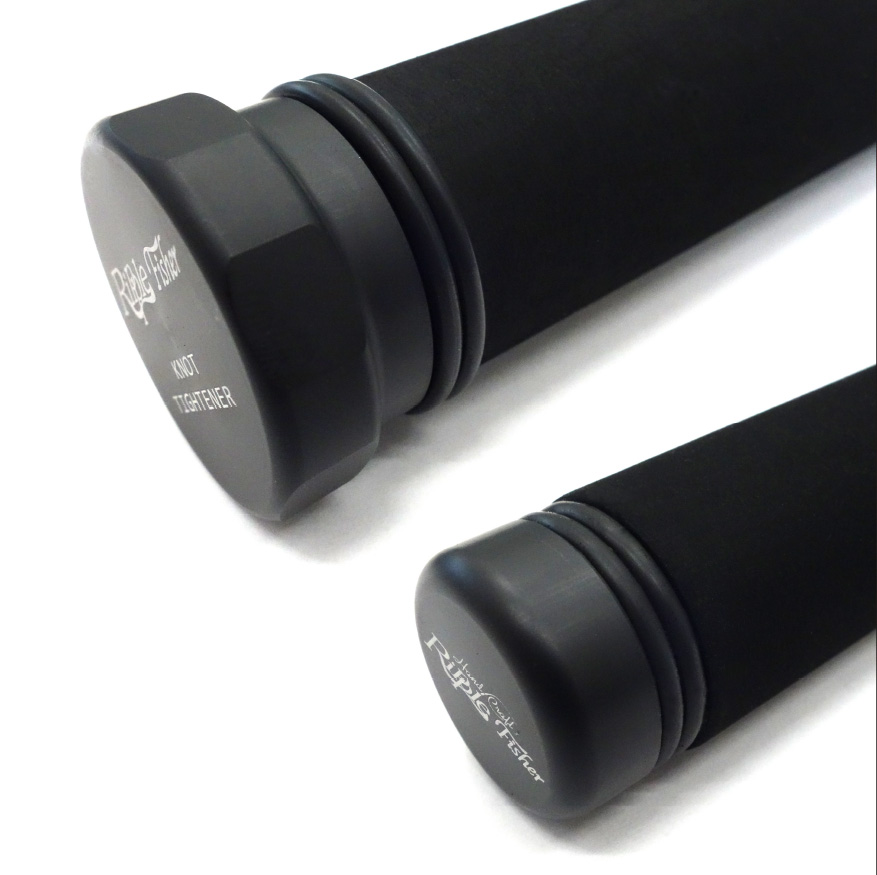 ③Shape of metal parts
The surface of the metal parts is cut to prevent rolling.
Tightening angler's knots that challenge big fishing, and the durability of parts that can withstand even rough handling in rough seas are emphasized.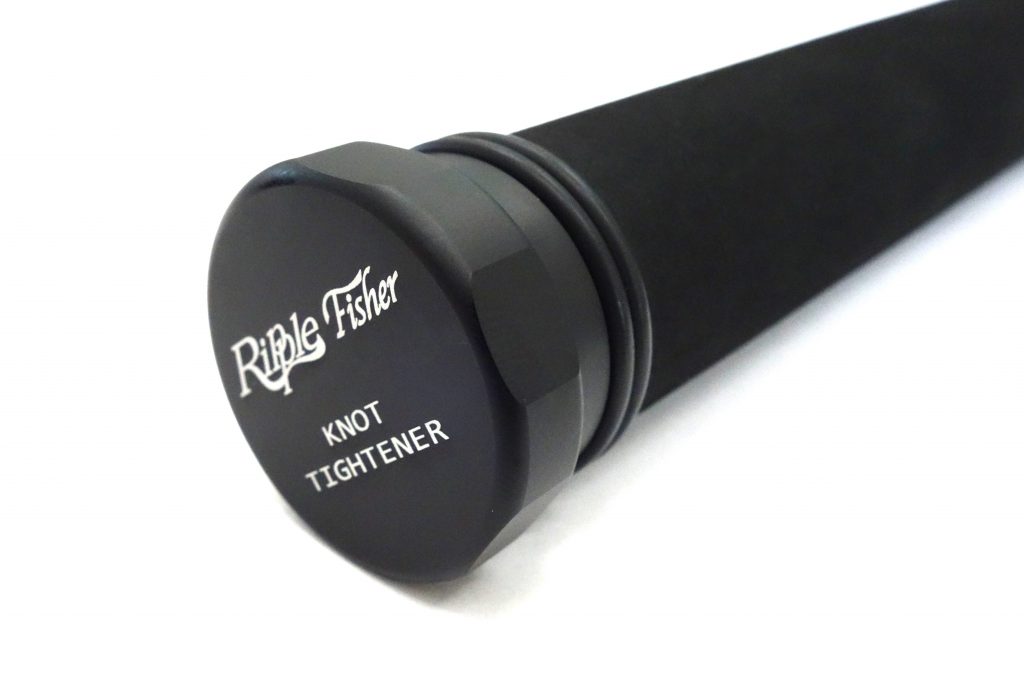 ④Carabiner mounting bracket
A ring that can attach a carabiner is attached to the large size cap part.
It can be attached to a floating vest to prevent it from being lost on the land base fishing.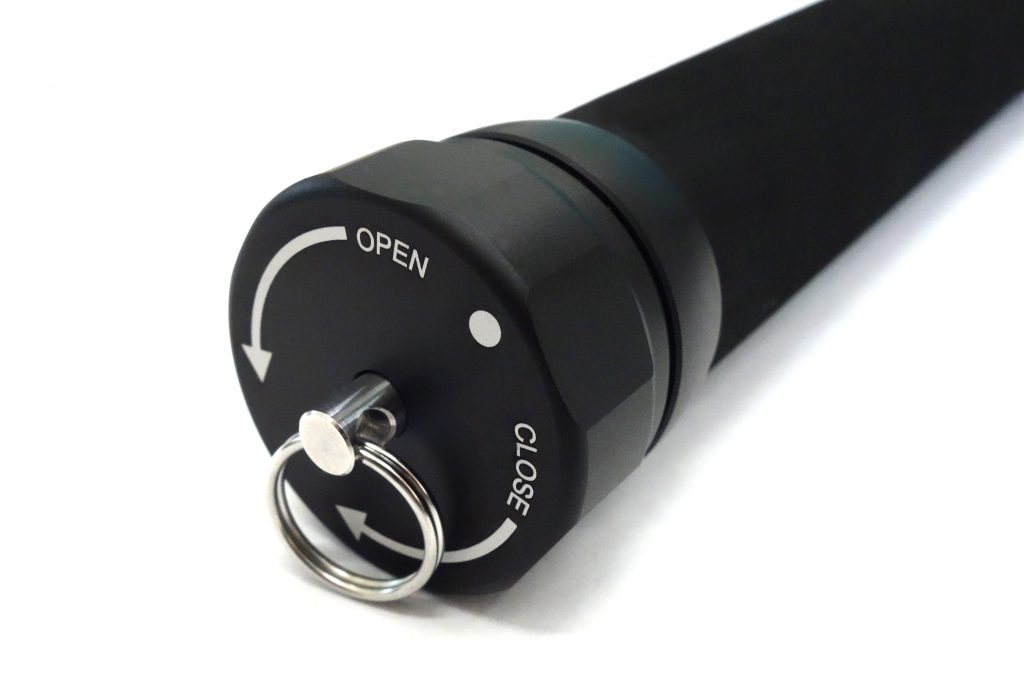 ■Manufacturing process
We will introduce a part of the manufacturing process.

~Cutting and processing the metal parts~
All metal fittings are also carved out in our factory.
The longest time parts takes about 12 minutes to cut out one piece.
This time I took a picture of the cutting process of the part located on the end cap of Knot tightener (Large size).


~Laser engraving~
Engraved one by one on the anodized metal fittings.
Ripple Fisher will emerge in an instant.


~Fix the Rubber tube~
Glue on to the carbon pipe we made in our factory, and heat the rubber tube to shrink it.

Please use it not only Knot tightener, but also as a line breaker.
Please contact to our authorized dealer in your region for purchasing.