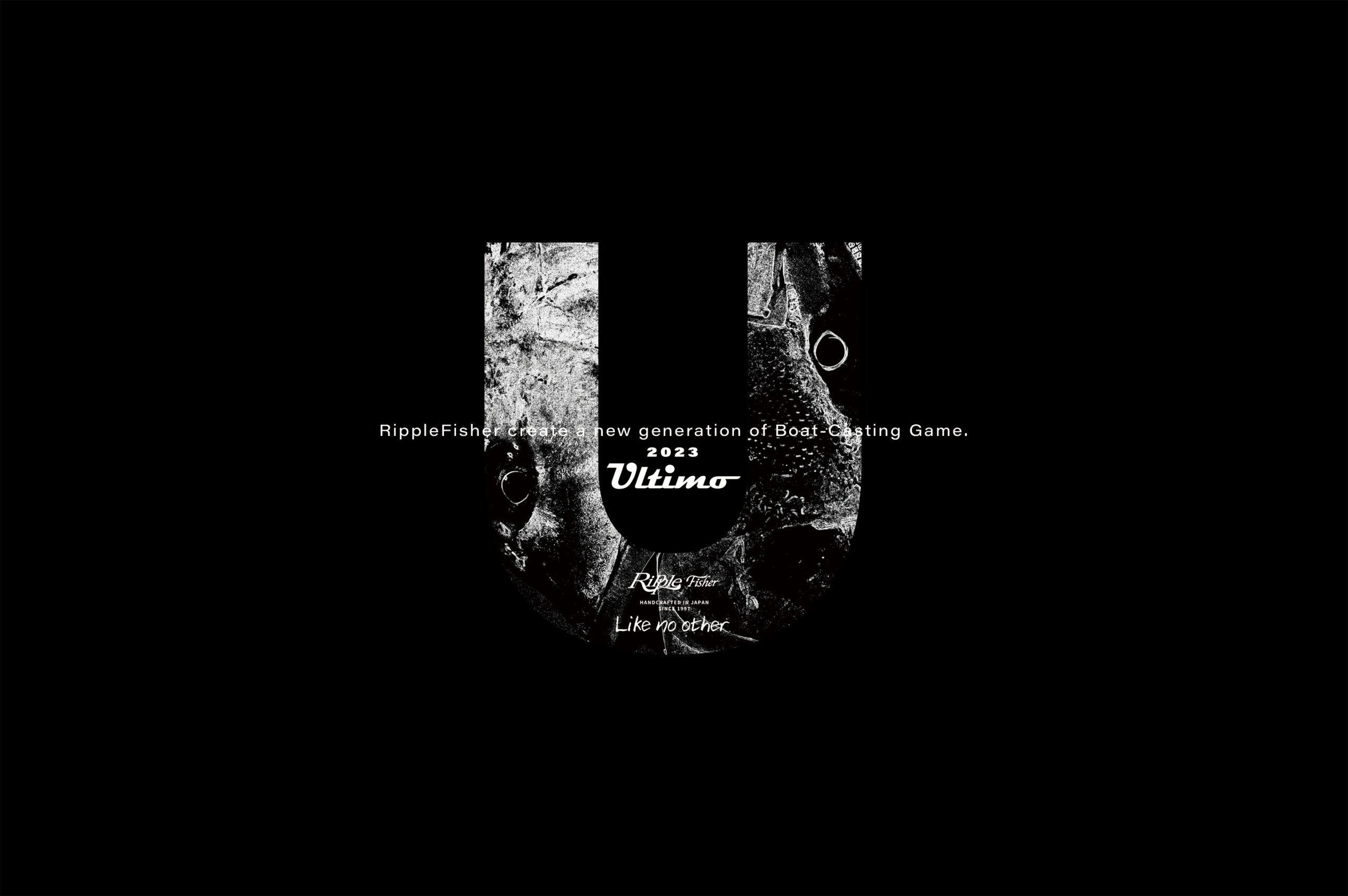 The Ultimo series, which has been the core of Ripple Fisher's GT rods for a long time, will be reborn in March 2023.
(Going to release in the overseas market from Mid of May)
Until now, the previous Ultimo series was designed with a strong image for GT, but all 3 models of the 2023 Ultimo series have been newly designed as rods for both amberjack and GT. It will appear as a flagship model of Ripple Fisher.
From the beginning of Ripple Fisher in 1997 to the present, casting game styles and trends have changed many times during the 20-odd years we have been in the field. Each time, the performance of rods, reels, lines, lures, hooks, and other tackle, in general, has undergone a dizzying evolution, and the number of fish caught has increased dramatically since then, and the size is becoming much larger.
As a feature of recent rods, the number of high-performance situation-specific rods has increased, and the angler's own technology has increased proportionally, so the range of strategies has expanded to an unprecedented level. Casting games all over Japan are at their peak.
Since Ripple Fisher rebuilt the Aquila series in 2019 as a casting rod for specific situations, the newly developed 2023 Ultimo series focuses on the "high basic performance" of the rod.
A lightweight and well-balanced design that you can feel the moment you pick it up, a light cast feel that reduces physical exhaustion during repeated casting, and a strong butt power to control large fish. So, it is finished as a rod with an excellent total balance that can flexibly respond to rapidly changing sea conditions.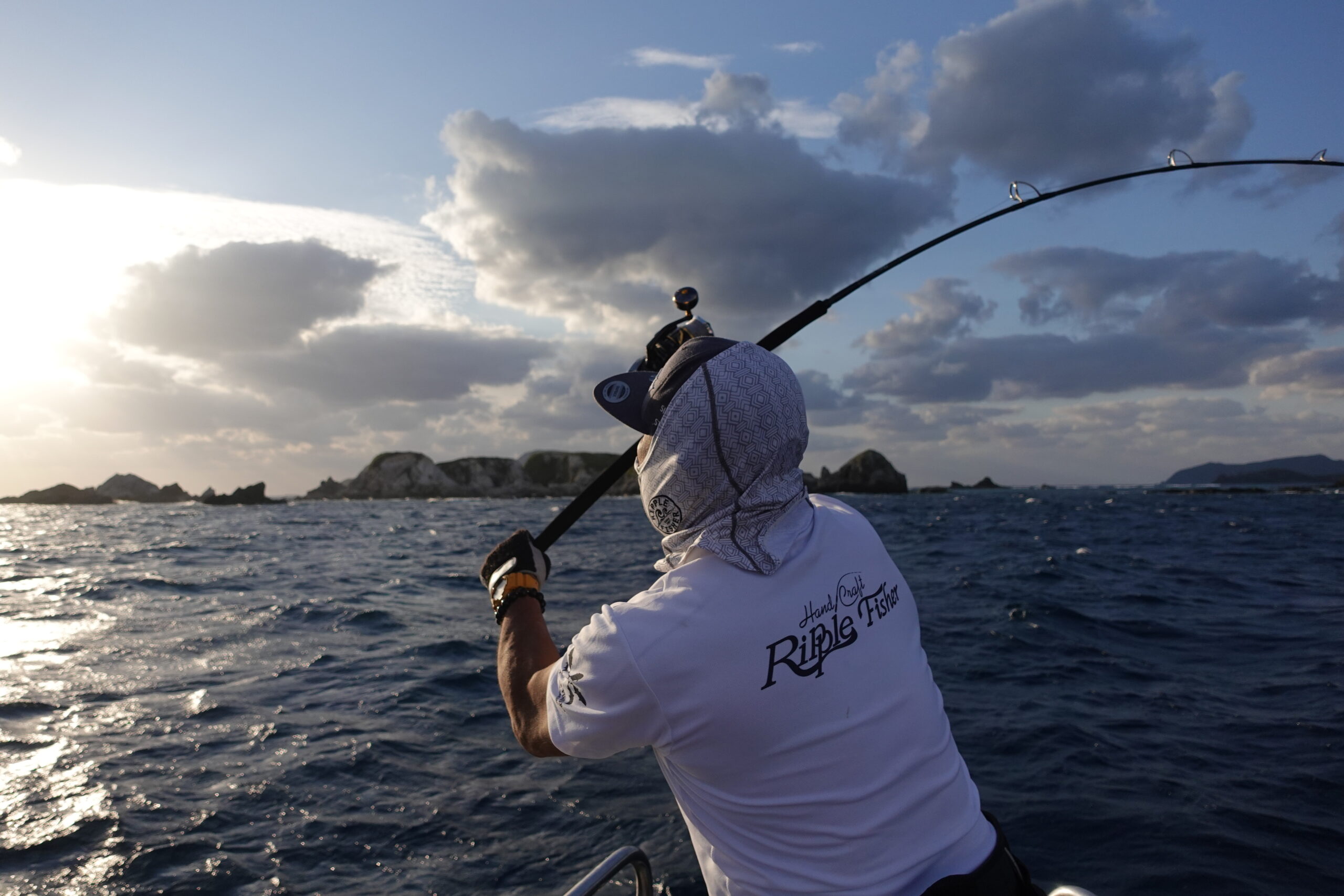 And the 2023 Ultimo series has another strong personality.
It is a "new dimension of casting distance" that allows you to hit a lure to a distant point that could not be reached with a conventional rod.
As you know, casting distance is an important factor even in offshore casting, and it is the key to getting hits that you could not get before.
We have thoroughly refined the long casting performance and cast accuracy to drive the lure to the point before anyone else on the long-distance nabla, which has been slightly unreachable until now, the single-shot boil that sinks quickly, and the joint ship. Ripple Fisher's offshore casting rod history has achieved the best long-casting performance.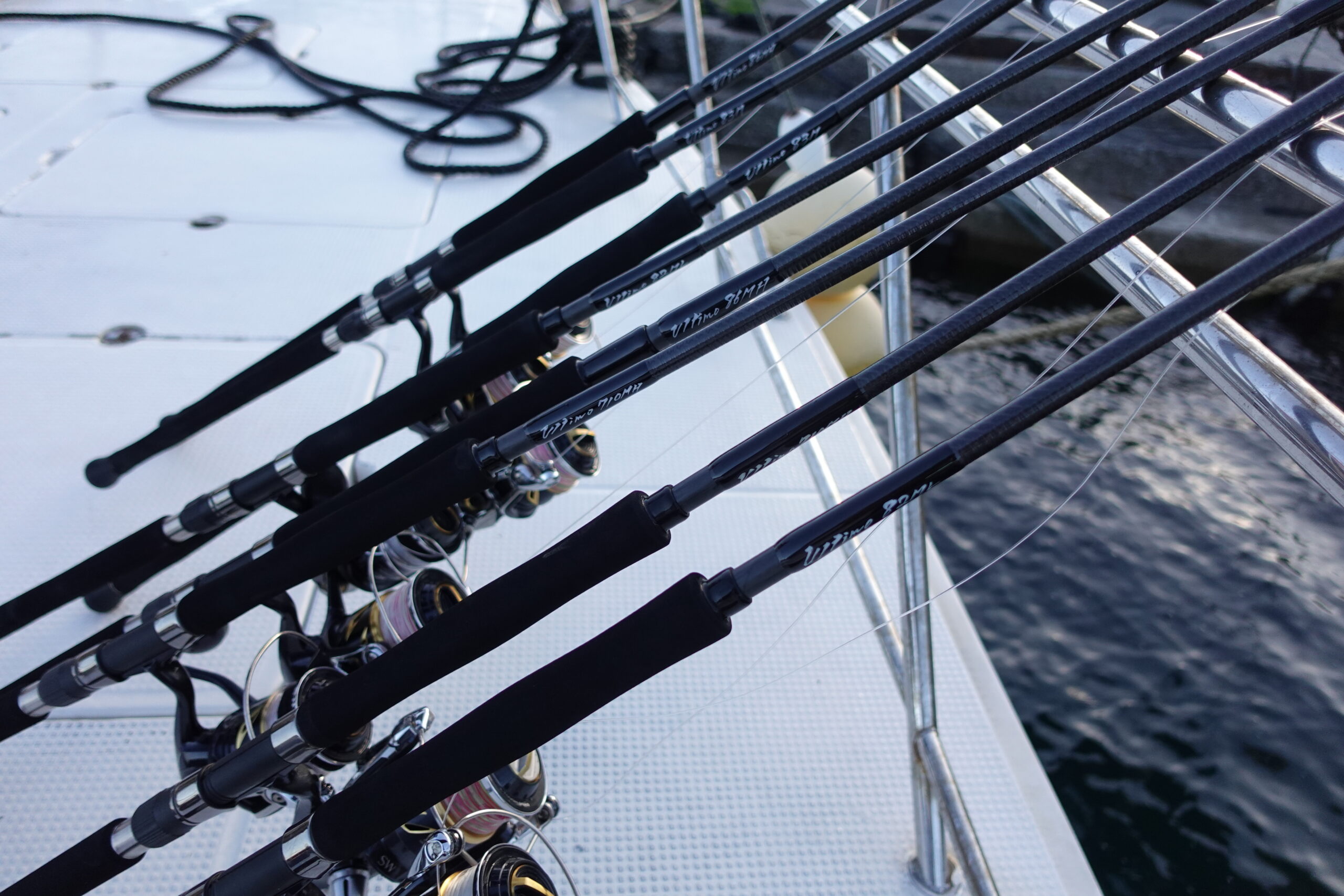 "Ultimo 82ML"
A light model that can cover amberjack and GT in the MAX Pe6 class. We proceeded with the development as a highly versatile model that can capture a wide range of targets with just one.
It is a tip that has sharpened sensitivity peculiar to ML, which combines suppleness to suppress action errors and a sense of firmness that can be created at a position aimed at between bites.
It is a model that you can feel the balance of another dimension the moment you pick it up with a light feeling that can only be achieved with medium light. Even those who are not confident to cast can easily swing through the rod, so it is possible to hit the maximum casting distance.
The fighting characteristics are also very supple bending like ML class, boasting high follow-up performance to fish pulls, and by eliminating violent pulls of large fish, there is room for fighting. However, the tenacity that is demonstrated each time it bends continues to effectively apply pressure to large fish with a lift force that is higher than the line class.
Also, in the yellowfin tuna casting game, taking advantage of its inherent cast accuracy and outstanding casting distance, it punches Nabura(Boiling) from a long distance where no pressure is applied, and even when lured out, it has an overwhelming casting distance that sets it apart.
It is a model that also assumes the fight of up to 50kg of GT.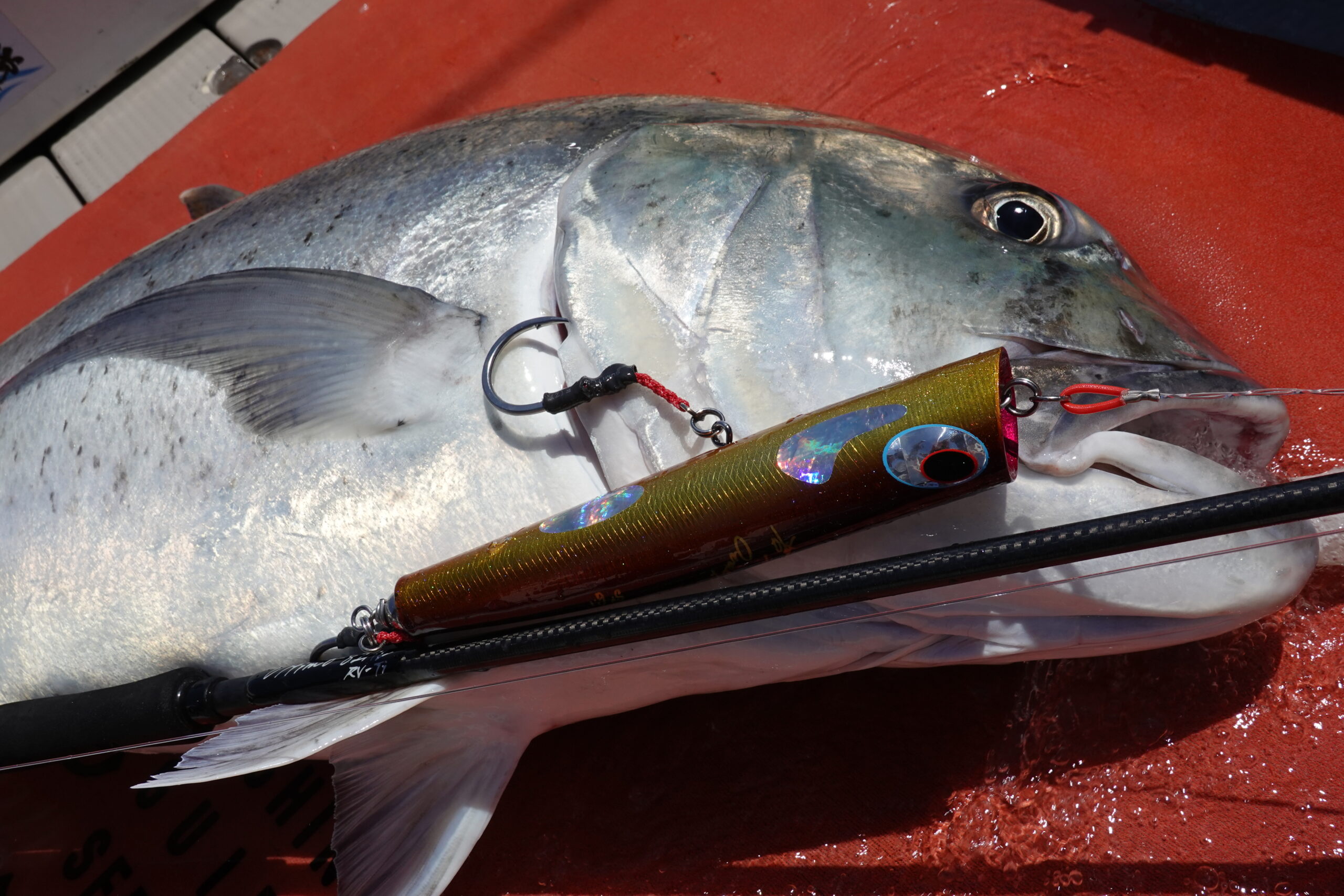 "Ultimo 83M"
MAX Pe 7 class. You can experience the high basic performance that is one of the concepts of the 2023 Ultimo series. Cast feel, control performance, and fighting ability, which are essential items for big games, have been refined to the limit, making this model the most well-balanced model that will be the main axis of GT and amberjack casting.
The performance has been developed assuming the use of the medium to heavyweight diving pencils and small diameter poppers of around 240mm, and it has a sharp cast feel that can be cast fully even in adverse winds and has excellent casting distance.
Since the firmness up to the tip is adjusted to give it manual versatility, the operating feeling of the plug is very light and highly sensitive. It is very high operability that can be approached effectively with ease of interval and action according to the pattern of the day.
In addition, even though it is set to be able to take advantage of the load when fighting, from the M class it has the power to take back the initiative by taking a momentary chance against a large fish. It has a fight response that immediately exerts a lift force even in a fight. As a main axis of GT casting, it is the best one for the power fight of amberjack in the shallow zone.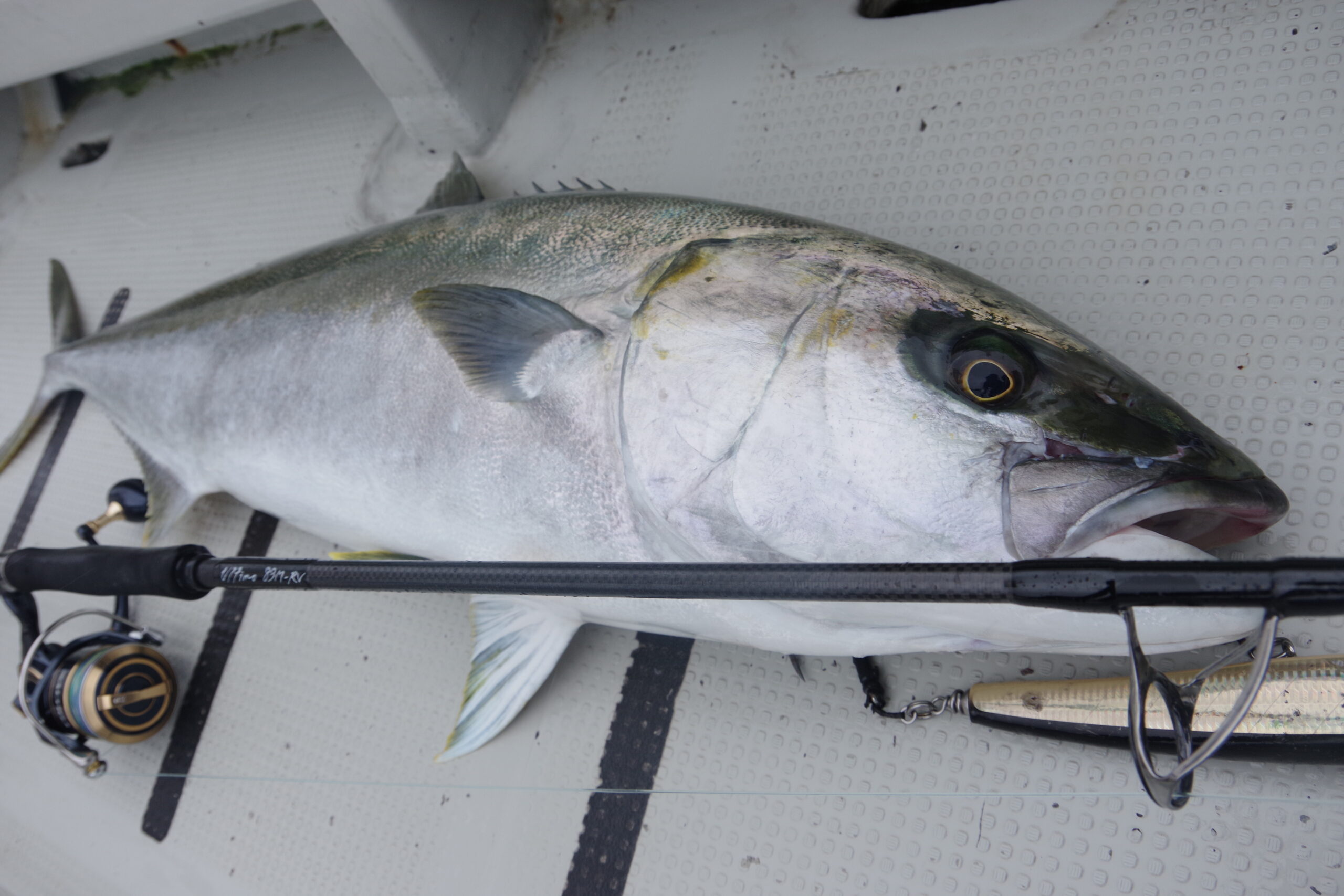 "Ultimo 710MH"
It is a power-fighting model that is the foundation for MAX Pe8 class and GT casting, and it is ideal for capturing large masa from summer to autumn that prey on large baits such as dolphinfish, Garfish, and saury.
It has a very strong blank characteristic, and it has the strength and operational sensitivity to give sharpness to lures with very high resistance when operating such as large diving pencils around 260mm, and make splashes with medium caliber poppers with light force.
Also, even in severe conditions where it does not react to lures just below the surface of the water, it has the advantage of a wide range of plug selection that allows you to assemble a game using various methods such as jerking with a large minnow and sinking pencil as well.
And about fighting performance, it is not about the strength and hardness of a simple rod alone. Although it has the strong butt power of the MH class, we carefully adjusted the rod length, butt power, and the fulcrum of the bend curve to making it easy to handle and easy to demonstrate lift power.
It is designed to be easy to handle even for those who do not have much physical strength, but of course, it is finished as a rod that can compete for head-on with large GT and Kingfish, and the torque increases as you put weights on and, it does not give the initiative with a strong butt power.
In addition, the short length makes it easy to use, and it goes well with low-footing boats and large ships.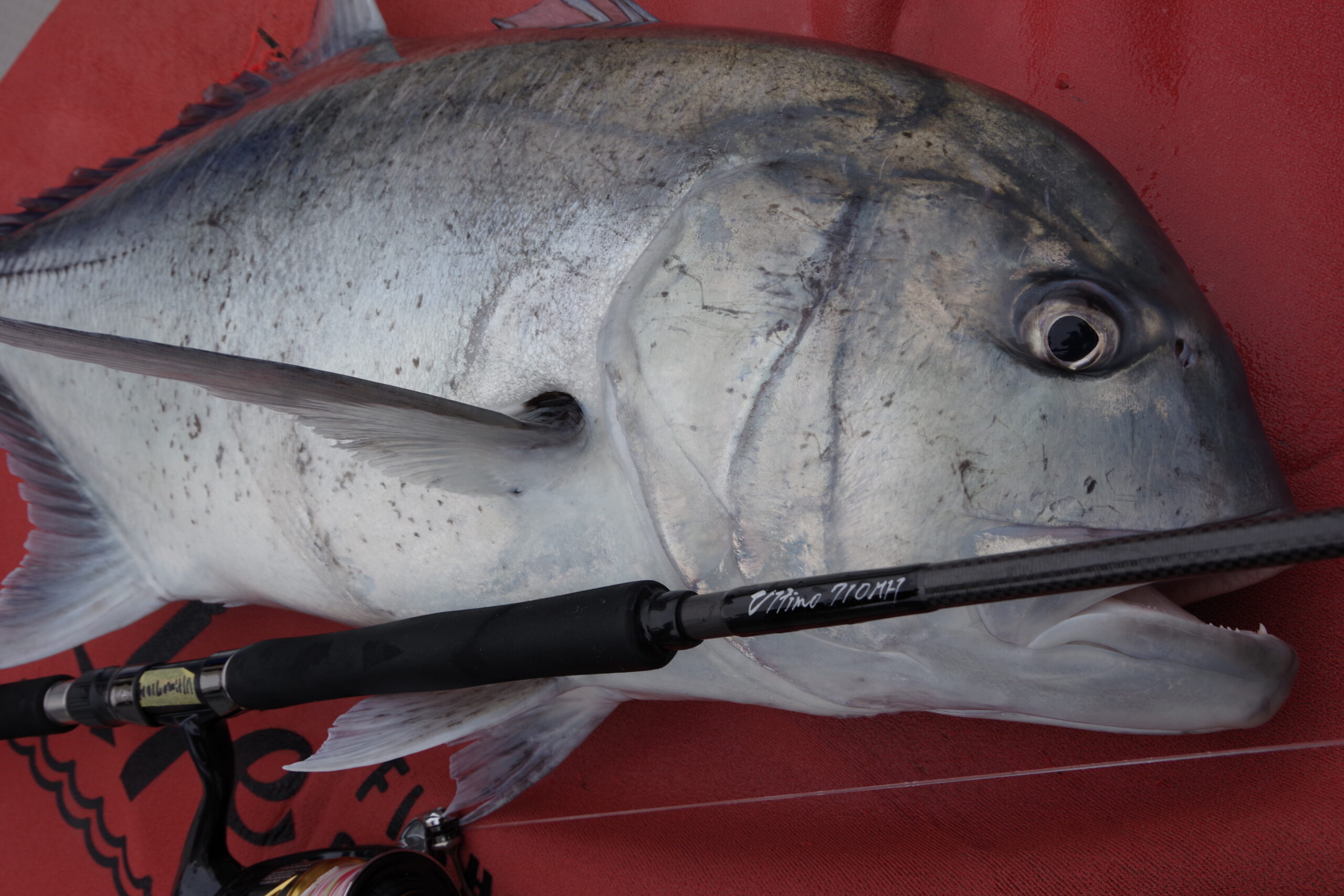 The three Ultimo series models are Ripple Fisher's flagship models that thoroughly pursue high basic rod performance and "a new dimension of cast distance".
The bottomless potential of the New Ultimo series, which reflects the angler's skills cultivated so far and will lead the casting game in the future, is a series that you will realize only by anglers who go to the field.
Ultimo Series Introduction Blog Ver.2
⇩ Click ⇩
2023 Ultimo Series Detailed Explanation Blog