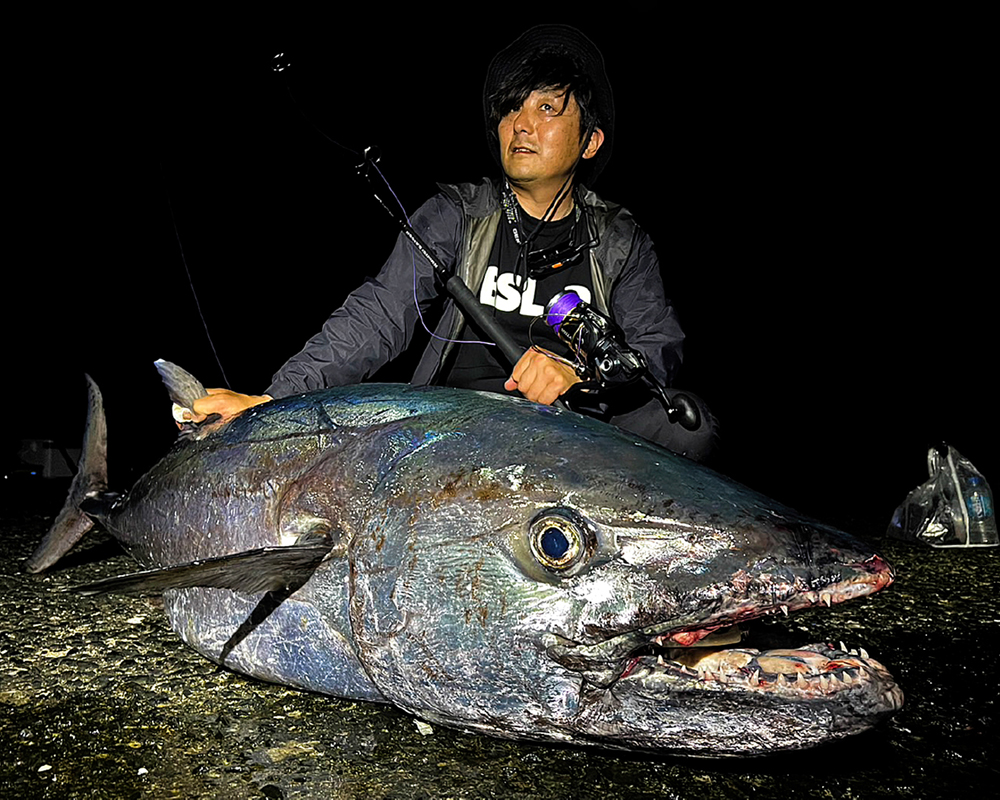 One of our field staff caught big dogtooth tuna from the shore in the southern part of Japan call "TOKARA ISLAND" which is about 10hr from KAGOSHIMA pref by ferry.
At this time, with few flying fish migrating and no sign of GT at all, it seems that the flying fish that suddenly entered the bay was lured out with a dead throw from the countdown after counting 15 with the sinking lure, and it was hooked on.
The first run was intense, and he thought that it would be impossible to run too much, so he was able to stop it by going into a head-on fight, and it seems that he was able to get close at once.
The 83HH is a short length, high power model that reduces the load of repeated casting and operation of large lures with a light swing, and a sharp blank with a good response that makes it easy to perform speedy and stopping fights.
ROD : RunnerExceed FINAL STAND UP 83HH
REEL : STELLA 20000PG
LINE : PE#10
LEADER : Nylon 170lb
LURE : BAIU BOOGIE D10
FOOK : FRONT/GAMAKATSU SP-XH #6/0
REAR/VAN FOOK Beast Edge #6/0
DOG TOOTH TUNA : 78.9kg
ANGLER : HIDETO TANIMOTO