The long-awaited English version catalog download site is ready!!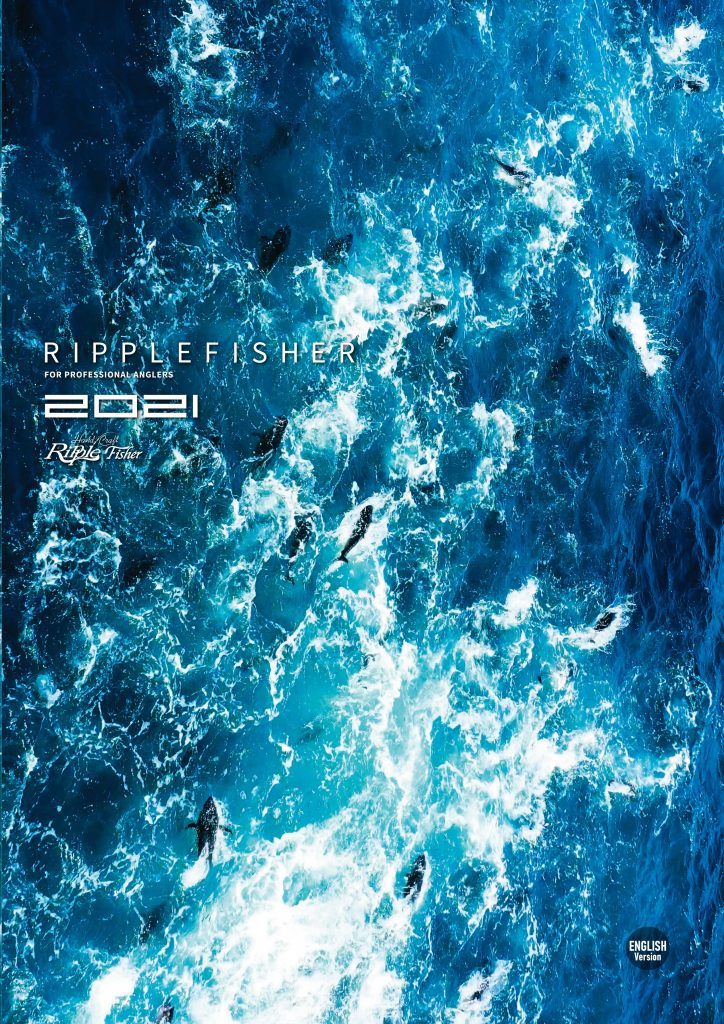 This year's cover used the photo was taken by our staffs when bluefin tuna are boiling on the surface.
If you look closely at the photo, you can even see sardines chased by bluefin tuna. Please enjoy the cover of the catalog too.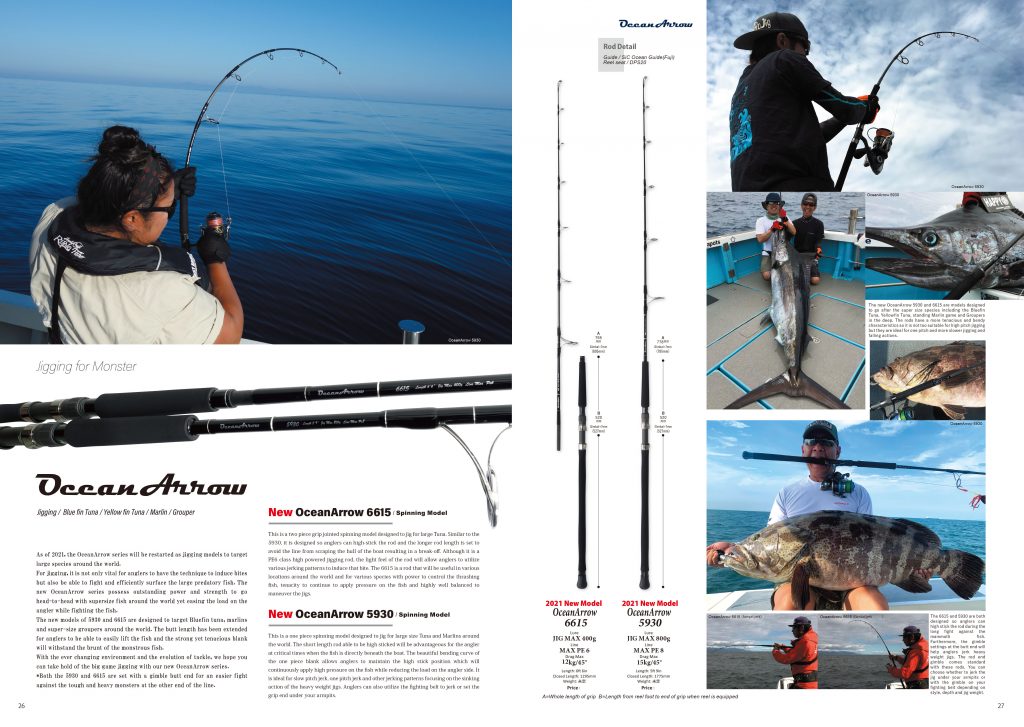 【New models from off shore jigging page】
OceanArrow 6615 and 5930.
This is a must-see model for anglers who aim for big fish jigging.
The characteristic of this model is that you can fight with the rod high stick like the BIG TUNA series.
Please don't miss these models!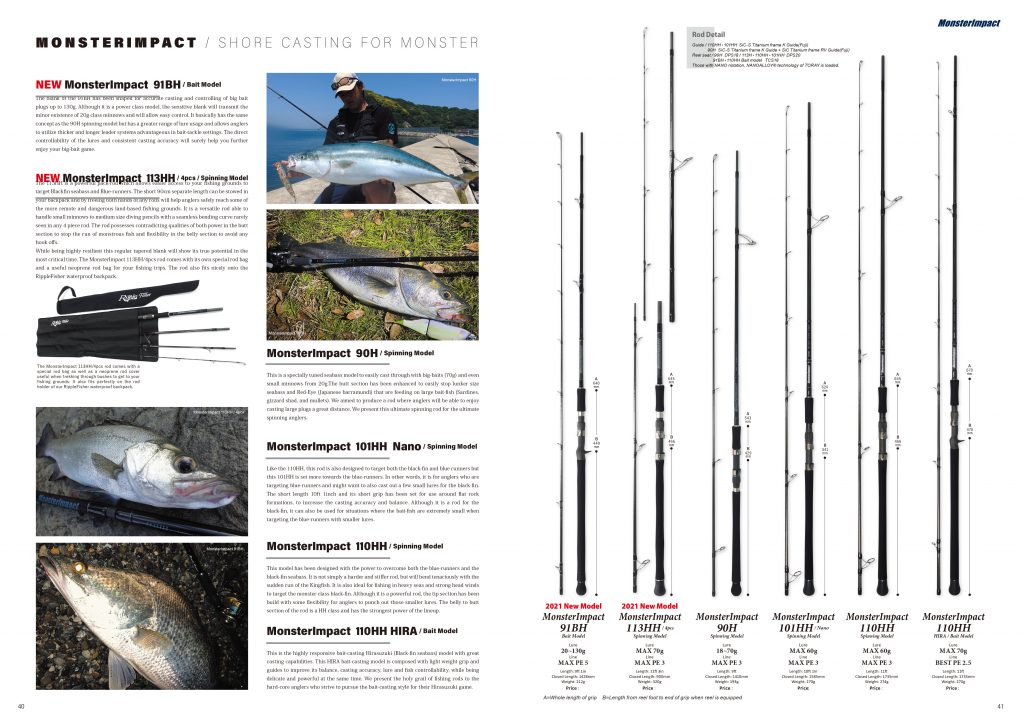 【New models from shore casting page】
Two new models have been released for "Monster Impact".
One is the Overhead reel model and is suitable for anglers who want to use large lures like 100 to 130g for Seabass and Barramundi.
And another one, this is a must-see the multi – piece model for anglers who aim at Blackfin Seabass and BlueRunner from places with limited access.
For more information please check our English catalog.
Catalog down load page➡https://ripplefisher.com/catalog?lang=en